Principal Investigator/Lab Director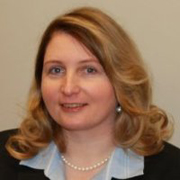 Daniela Čiháková, M.D., Ph.D., D(ABMLI)
Associate Director, Clinical Immunology Laboratory
Professor of Pathology
Dr. Cihakova's Hopkins profile
Dr. Daniela Ciháková is Professor of Pathology at the Johns Hopkins University School of Medicine. She also has a joint appointment in the Department of Molecular Microbiology and Immunology. Dr. Ciháková is an American Board of Medical Laboratory Immunology (ABMLI) certified clinical laboratory immunologist and an Associate Director of Immunology Clinical Laboratory at Johns Hopkins University. Dr. Ciháková was named the new Deputy  Director for Faculty Development.
Her research focuses on the cardiac immunology and understanding how immune cells and cardiac stromal cells contribute to the pathogenesis of various cardiovascular diseases such as myocarditis, dilated cardiomyopathy, pericarditis, myocardial infarction or check point inhibitors induced cardiac inflammation and congenital complete heart block. She also studies autoimmune disorders such as Sjögren's syndrome, rheumatoid arthritis and gluten associated diseases in schizophrenia.
Dr. Ciháková earned her M.D. and Ph.D. from Charles University in Prague, Czech Republic. She completed her postdoctoral fellowship at Johns Hopkins University in 2006. Dr. Ciháková joined the Johns Hopkins faculty in 2008.
Dr. Ciháková research has been supported by the NIH/NHBLI, American Heart Association, Children's Cardiomyopathy Foundation, W.W. Smith Charitable Trust, Mirowski Discovery Award, National Organization for Rare Diseases, American Autoimmune Related Disease Association (AARDA), Sjögrens syndrome Foundation, Matthew Poyner MVP Memorial Myocarditis Research Foundation and Myocarditis Foundation.
Senior Research Specialist
Monica Vladut-Talor, MSc.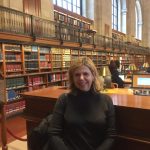 Role: Manage, coordinate, and supervise the day-to-day operations of the research laboratory, in the Department of Pathology, JHU.
Conduct all sample processing for Epigenetic study in the Multi-Ethnic Study of Atherosclerosis (MESA). Participate in all aspects of the research lab, maintain budges, orders, contracts and renew all biohazard registrations and relevant protocols. Conduct all mice genotyping and oversee the management of the animal colony. Preform all assays involved in the Confirmatory Double blinded placebo-controlled efficacy Trial of a gluten-free diet in a subgroup of persons with Schizophrenia who have high levels of anti-gliadin antibodies.
Professional Training: MSc. degree in Microbiology, University of Ottawa, Canada, (1985). Joined the laboratory of Noel Rose at School of Public Health, Johns Hopkins University in 1987. Instrumental in obtaining the Clinical Laboratory License for the Immunologic Disorders Clinical Laboratory at JHU in 1988. Ran the CLIA and CAP certified Immunologic Disorders laboratory from 2008-2016 under the directorship of Dr. Daniela Cihakova.
Main interests: Contribute and support research in the laboratory with special emphasis in investigating autoimmune myocarditis and autoimmune thyroid disease. Help establish and participate in collaborative and ongoing studies within and outside of JHU.Perform, expand, validate, and collaborate to bring in-house a large repertoire of tests that help in the diagnosis and subsequent treatment of patients with autoimmune diseases.
Postdoctoral Fellows
Taejoon Won, Ph.D.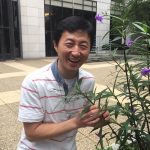 Taejoon received his M.S. and Ph.D. in Pharmacy at Chung-Ang University, Seoul, South Korea in 2005 and 2010, respectively. His work has focused specifically on developing novel prevention and treatment strategies for a wide range of immune-mediated diseases such as atopic dermatitis, postmenopausal osteoporosis, Alzheimer's disease, type 1 diabetes, asthma, and cancer. In the atopic dermatitis project, Taejoon found oral administration of probiotics Lactobacillus plantarum CJLP133 is effective in establishing immune balance and improving skin condition in both children and animal models. On account of the probiotics CJLP133's treatment efficacy, it has since been patented worldwide, commercialized in South Korea, and approved by the U.S. FDA. Taejoon has served as a Postdoctoral Fellow at Dr. Yasmina Laouar's lab in the University of Michigan where he studied the role of TGF-β on the mucosal innate immune system including innate lymphoid cells, dendritic cells, and macrophages. Taejoon joined the Cihakova lab July 2017 and started studying the role of anti-SSA/SSB autoantibodies in congenital heart block development and the role of IL-4 receptor signaling in dilated cardiomyopathy development.
Diego Lema MD,  Ph.D.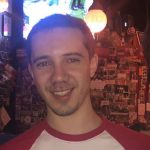 Diego Lema received his M.D. from the Central University of Venezuela in 2015. While earning his M.D, he also performed research at the university's Institute of Immunology under Dr. De Sanctis' and Dr. Garcia's mentorship, concentrating on asthma and COPD. He then earned his Ph.D. in Immunology from the University of Wisconsin-Madison in 2021 working in the lab of Dr. Burlingham. There, he studied the role of exosomes in regulating immune responses in transplantation, cancer, autoimmunity and pregnancy. In 2021 Dr. Lema joined the Cihakova lab as a postdoctoral fellow, where he researches immune therapeutics targeting inflammatory cytokines in myocarditis.
Ph.D. Candidates
David Matthew Hughes, B.S.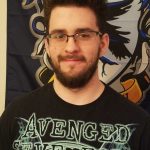 David Hughes graduated with a B.S. in Chemical Engineering from Virginia Tech in 2017.  During the early years of his undergraduate he performed work on the plasma processing of fluids in the lab of Dr. Muhammad Malik at Old Dominion University in between academic terms.  Afterwards he studied the mechanical properties of polymer blends, and how blending affects polymer strength in the lab of Dr. Jack Lesko at Virginia Tech.  David is a student in the Chemical and Biomolecular Engineering department of the university.  His work in the Čiháková laboratory is focused on using biomaterial scaffolds to transfer regulatory T-cells to the heart, with the goal of alleviating myocardial infarction and myocarditis.
Hannah Maryam Kalinoski, B.S., B.A.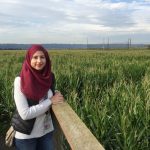 Hannah Kalinoski graduated with a B.S. in microbiology and a B.A. in sociology from the University of Washington. During her undergraduate program she was fortunate to work in the lab of Dr. Deborah Fuller where her project focused on optimizing a novel influenza vaccine. Following the completion of her degree, she worked as a research scientist in the lab of Dr. Michael Jensen in the Ben Towne Center for Childhood Cancer Research (BTCCCR) at Seattle Children's Hospital. During her time at BTCCCR, her work focused on evaluating novel therapies and performing the preclinical data analysis for IND submissions to the FDA. Hannah is a student in the Molecular Microbiology and Immunology Department in the Bloomberg School of Public Health. Currently, her work in the Čiháková lab is focused on treating viral myocarditis and preventing its progression to dilated cardiomyopathy.
David Elias, B.S.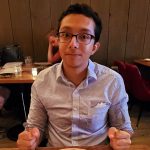 David Elias received his B.S. in Molecular Biophysics and Biochemistry from Yale University in 2016. Throughout his undergraduate training, he worked in the lab of Dr. George Miller and Dr. Ayman El-Guindy, investigating the role of a long noncoding RNA, BHLF1, in Epstein Barr Virus lytic replication. Following graduation, he completed a 2-year post baccalaureate program at the NIH in the lab of Dr. Edward Berger where he worked on the development of CAR T cells as a potential HIV therapeutic. In 2018, he began his time at Johns Hopkins as a matriculant into the M.D.-Ph.D. program and is a student in the Graduate Program of Immunology. As a member of the Cihakova lab, David is studying how the stroma of the heart coordinates the immune response to injury and infection. Additionally, he is interested in therapeutically targeting cardiac fibroblasts to slow down the development of heart failure.
Camille Jaime, B.S.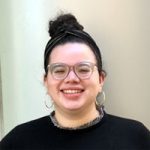 Camille Jaime was born and raised in Manati, Puerto Rico. She graduated in 2020 with a B.S. in Microbiology from the University of Iowa. During her undergraduate studies, she worked in the lab of Dr. Ashutosh Mangalam, investigating the effect of high-fat diet and differing HLA mouse strains on the gut microbiota and their role in the onset of multiple sclerosis. She also contributed to the work of Dr. Larry Pease at the Mayo Clinic as a summer intern to develop an in-vivo CART cell mouse model.
Currently, she is a Ph.D. candidate in the Graduate Program of Immunology for the School of Medicine. Her focus in the Čiháková lab is to understand the minimum requirements for the induction of autoimmune disease in different myocarditis mouse models and to learn the surgical protocol for murine myocardial infarctions. In addition to autoimmunity, Camille has a passion for diverse representation in STEM and effective science communication. She hopes one day to be as cool as everyone else in the lab and to own a Pembroke Welsh corgi.
Ina Sulkaj B.A.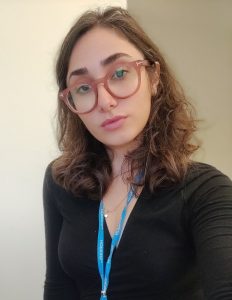 Ina was born in Albania. She graduated in 2017 with a B.A. with Honors in Neuroscience from Boston University. During her post-back she worked as a research assistant at Brigham and Women's Hospital in the Transplant Department and at David H. Koch Institute for Integrative Cancer Research at MIT. During her time as a research assistant she worked in bioengineering the immune system to ameliorate transplant rejection and developing CAR-T therapies against solid tumors. She began her time at Johns Hopkins in 2021 as Ph.D. candidate in the department of Immunology. She joined Dr. Cihakova's lab in May 2022 and has been working to understand the immune signaling involved in the differentiation of monocytes to macrophages following heart injury.
Master's Candidates
Abdel Rahman Daoud, B.S.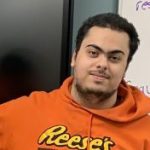 Abdel Rahman Daoud graduated with a B.S. in biomedical engineering and biochemistry with minors in computer science and biology core curriculum from the University of Wisconsin-Madison. During his undergraduate study, he worked on several short-term projects that spanned foci, such as molecular neuroscience, biomaterial design and virology. For the past year and a half, he had been working on a physiology project with the UW-Madison Biology Core Curriculum Department that focused on the optimization of husbandry conditions for the maintenance of California Blackworms, an annelids species utilized conventionally as a vascular biology tool by high school teachers and college professors. Currently, Abdel is a Master of Health Science student in the Molecular Microbiology and Immunology Department of the Bloomberg School of Public Health. Abdel's primary role in the Čiháková Lab includes contribution to efforts that aim to analyze data collected from sequencing cardiomyocyte nuclei isolated from mice and human heart tissues.
Undergraduate Students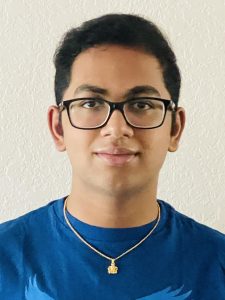 Shreyanshu Ray is a current undergraduate student at Johns Hopkins University with a major in Biomedical Engineering and minor in Computer Science. He began his journey in scientific research under the guidance of Dr. Joshua Hutcheson at Florida International University. His work in the Hutcheson lab focused on a project that aimed to develop a method to quantify aortic valve strain values for mouse models. Currently, in the Čiháková Lab his work is focused on the role of different cytokines in the pathogenesis of specific inflammation and autoimmune diseases, such as myocarditis, induced in mouse models.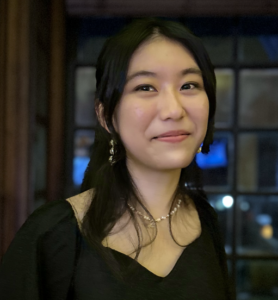 Bianca Kolim is an undergraduate student at Johns Hopkins University majoring in Molecular & Cellular Biology with a minor in Computational Biology. She has formerly worked on epigenetics research at the Lundquist Institute and modeling immune cell interactions in Python. At the Čiháková Lab, Bianca is working on analyzing data from mice and human heart tissues using single-cell RNA sequencing and CODA to computationally produce 3D reconstructions of the heart.
Past Students
Alexis Choi (September 2021-June 2022)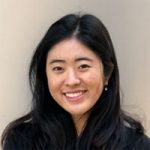 Alexis Choi is a current undergraduate student at Johns Hopkins University with a major in Public Health Studies and a minor in Spanish for the Professions.  Her work in the Čiháková lab was focused on the tissue-resident memory cells and its role in subsequent inflammation and autoimmune diseases, such as myocarditis. Alexis is currently perusing her undergraduate degree and hopes to continue research in the future.
Megan Kay Wood, B.S. (Received her PhD June 2022)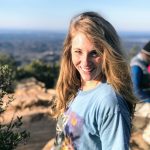 Megan Wood received her B.S. in biochemistry from the University of Arkansas. Her honors thesis focused on synthesizing short 11-15mer peptides, rich in arginine and tryptophan and looking at their antimicrobial activity against bacteria. Following her degree, she worked as a research technician in Wayne Yokoyama's immunology and pathology laboratory at Washington University School of Medicine in St. Louis. From 2015-2017 she joined the United States Peace Corps and moved to Ghana, West Africa where she worked intimately with nurses and mothers in combating malnourishment and malaria prevention in children under 5. Megan was a student in the department of Molecular Microbiology and Immunology, where she joined the Cihakova lab. She studied the role of viral infections in the development of myocarditis and complications in the heart after viral clearance. Megan Wood recently graduated from the Molecular Microbiology and Immunology program at the school of public health and took a job with Pfizer in Groton, CT. Megan will be a part of the Immunosafety Sciences group as a Senior Scientist. In this role, Megan will be responsible for applying immunology subject matter and lab-based support to better understand mechanisms of toxicity related to the immune system.
Vitali Rusinkevich MD, M.S., Ph.D. (Postdoctoral fellow February 2020-June 2022)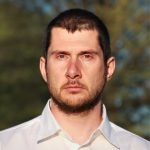 Dr. Rusinkevich received his MD degree (2005) from the Belarusian State Medical University and completed the internship at the Minsk Regional Clinical Hospital (2006) being specialized in Intensive Care & Anesthesiology. In 2011 Dr. Rusinkevich obtained Master's Degree in Surgery from the School of Medicine of Shanghai Jiao Tong University with a major specialization in Cardiac Surgery Intensive Care. After several years of work as a cardiac surgery ICU physician, Dr. Rusinkevich have decided to devote himself to a scientific path and started his Ph.D. program in the laboratory of Molecular Cardiology of professor Yang Huang-Tian at The Shanghai Institutes for Biological Sciences. In 2018 Dr. Rusinkevich obtained his Ph.D. degree in Cell Biology. In his research, he focused on cardiology and immunology. During his Ph.D. degree, he studied the immune response in myocardial infarction. After graduation, Dr. Rusinkevich has served as a Postdoctoral Fellow at Dr. Kay Wagner lab in The Institute of Biology Valrose, INSERM (Nice, France), where he studied the role of transcription factor WT-1 on cardiac angiogenesis and inflammation following myocardial infarction. Dr. Rusinkevich joined the Cihakova lab from February of 2020 starting several projects related to immune aspects of myocardial infarction and aortic aneurism. Currently Vitali is a trainee at CHOP (Children's Hospital of Philadelphia).
Paul Delgado (Received her MS June 2021)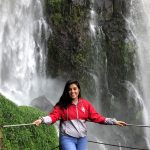 Paul received her B.S. in Biology from the University of Oklahoma in May 2018. She then completed her Master of Science in Molecular Microbiology and Immunology from the Johns Hopkins Bloomberg School of Public Health in May 2020. During her time at JHSPH, she also earned a certificate in Tropical Medicine and a certificate in Health Disparities and Health Inequalities. In the Čiháková lab, she studied the protective role of pericardial macrophages and their efferocytosis potential during experimental CVB3 myocarditis. Paul is currently pursuing her DO degree at Oklahoma State University College of Osteopathic Medicine.
Daniela Bresciani Padilla (Received her BA May 2020)
Daniela Bresciani Padilla obtained her B.A. in Public Health Studies degree from Johns Hopkins University, May 2020. She also obtained a concentration in Molecular Microbiology and Immunology. Daniela joined  the Čiháková Lab in 2018 and she has been studying self-antigens present in different salivary gland cell populations and their role in the development of Sjӧgren's Syndrome. Daniela is currently pursuing an MD degree at the University of Puerto Rico Medical School.
HeeSun Choi, PhD. (Received her PhD January 2020)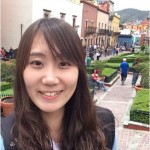 Hee Sun was born and grew up in Seoul, South Korea. She earned her B.S. and M.S. in Biotechnology from Yonsei University in South Korea. To pursue a Ph.D, she joined the Pathobiology Graduate Program at Johns Hopkins University School of Medicine. In the Cihakova lab, she worked on elucidating the role of innate lymphoid cells in the development of pericarditis and the role of immune cells and cardiac resident cells in the pathogenesis of pericarditis. HeeSun received her Ph.D. in August 201, and stayed on as a postdoctoral fellow until November 2019. Currently HeeSun is a post doctoral fellow in the lab of Dr. Kuchroo at Brigham Women's Hospital and Harvard Medical School in Boston.
William Bracamonte-Baran, M.D., Ph.D.  (Postdoctoral fellow 2015-June 2019)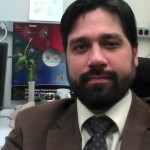 Dr. Bracamonte-Baran earned his MD degree (2004) and completed the Internal Medicine residency (2008) at the Central University of Venezuela. Then started a tenure as Assistant Professor in the same
University with appointments in the Department of Physiology and Internal Medicine, dedicating his clinical practice and basic research to diagnostic medicine, autoimmune diseases, biomathematics and cardiovascular physiology. In 2011 moved to Madison, Wisconsin, earning his PhD on Immunology (2015) at the University of Wisconsin, focusing on transplant immunology, making novel insights on the tolerogenic impact of allogeneic-derived exosomes, reprogramming of dendritic cells and exosome-dependent induction of energy mediated by PDL1/PD1 axis. Since October 2015 he is working in the Department of Pathology (Division of Immunology) at Johns Hopkins University (Dr. Daniela Čiháková's lab) focusing on the study of heart-resident innate lymphoid cells and its role in autoimmunity and inflammatory heart diseases.
Dr. Bracamonte-Baran finished medical residency in Odessa, Texas, USA, in 2021. He  is an internist in Midland, TX specializing in internal medicine (adult medicine).
Xuezhou (Snow) Hou, B.S. (Received her PhD January 2019)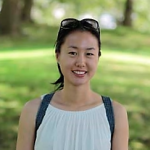 Xuezhou (Snow) Hou grew up in Shanghai, China before earning her B.S. in Biology at the Rochester Institute of Technology. She then spent a year working on a Bill & Melinda Gates foundation project at QIAGEN, developing multiplex isothermal helicase-dependent DNA amplification assays for point-of-care STI detection in resource limited areas. She later joined Dr. David Fredricks' group at the Fred Hutchinson Cancer Research Center, studying the roles of bacterial vaginosis associated bacteria in the development of pelvic inflammatory diseases. As an O'Leary Wilson predoctoral fellow PhD student in the Čiháková laboratory, Snow is currently studying the roles of monocytes and macrophages in the development of dilated cardiomyopathy (DCMi), a sequelae of myocarditis that often results in debilitating outcomes in human patients.  Dr. Hou is currently Senior Scientist at Bristol Myers Squibb.
Guobao (Paul) Chen, Ph.D. (Postdoctoral fellow 2015-2018)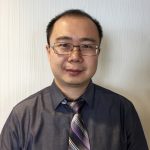 Guobao earned his B.S. in Life sciences (Molecular Cell Biology concentration) from National University of Singapore, Singapore. He continued to pursue a Ph.D. from National University of Singapore Immunology Program in the laboratory of Professor Jinhua Lu on the gene transcription control of C1q, the recognition component of the complement system. His work led to the discovery of the molecular mechanism behind the synchronized expression of the three subunit genes of C1q through a central regulatory cis-element. In Cihakova lab, Guobao is currently investigating the role of cardiac fibroblasts in post-cardiac injury inflammation and remodeling process through two cardiac injury mouse model: the experimental autoimmune myocarditis mouse model and myocardial infarction mouse model.
Dr. Chen is currently Senior Scientist I, autoimmunity at AbbVie Pharmaceuticals, Greater Boston Area.
Nicola Diny, M.S. (Received her Ph.D. May 2017)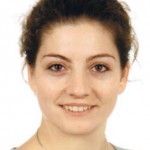 Nicola received her Bachelor's degree in Biomedicine and Biotechnology from the University of Veterinary Medicine Vienna, Austria in 2008. She then completed the master's program in Molecular Medicine at the Charité Berlin in Germany. In Dr. Antje Voigt's laboratory at the Charité, Nicola studied the protective role of the interferon-stimulated gene 15 (ISG15) in Coxsackie virus B3-induced myocarditis. Since 2011, Nicola has been pursuing her PhD in the Department of Molecular Microbiology and Immunology. She studies the role of eosinophils in autoimmune myocarditis and in the progression to dilated cardiomyopathy, as well as the pathways that are involved in eosinophil trafficking to the heart.
Dr. Diny is currently a Post Doctoral Fellow at The Francis Crick Institute, London, England.
Jobert Barin Ph.D. (Research Associate in the Cihakova Lab – 2012-2016)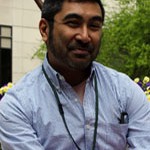 Jobert received his Ph.D. degree in Immunology at Johns Hopkins University, School of Medicine, Department of pathology, where he continued as a Post Doctoral Fellow and quickly became Research Associate. His interest was in complex integration of cytokine networks in the development of myocarditis, heart disease and mucosal immunity.
Dr. Barin is currently employed at the FDA as a Senior Staff Fellow in the CDRH