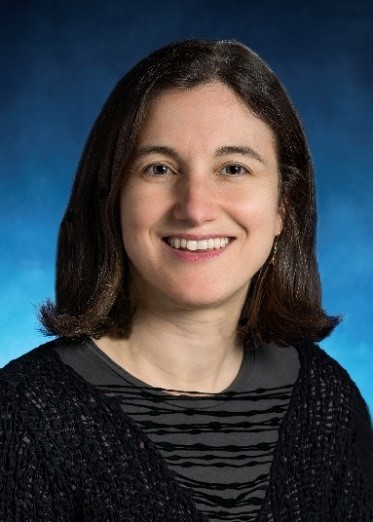 Tamara Lotan, MD
Principal Investigator

Thanks for taking an interest in our research program! I am a urologic pathologist with an active translational and basic science research program. We have diverse interests in our group, ranging from basic studies of mTORC1 signaling in epithelial development and tumorigenesis to translational work aimed at developing predictive molecular biomarkers for prostate cancer. In addition to this work, I examine and diagnose genitourinary tumors from biopsy and resection specimens at the Johns Hopkins Hospital. I obtained my M.D. from the University of Chicago in 2003 and completed a residency in Anatomic Pathology there in 2007. I came to Johns Hopkins to complete a fellowship in Urologic Pathology, and joined the faculty in 2008 where I currently am appointed as a Professor in the Departments of Pathology and Oncology. When I'm not working, I spend most of my free time with my (very active!) five children and radiologist husband and also enjoy running and cooking.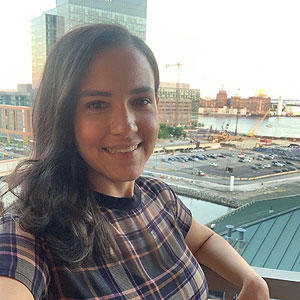 Adrianna Amaral de Aragao Mendes

Adrianna is from Brazil, where she earned her M.D. from Universidade Estadual de Santa Cruz. She completed her residency in Anatomic Pathology at the Instituto Nacional de Cancer in Rio de Janeiro, Brazil. She then joined Dr. Tamara Lotan in her lab as a post-doctoral research fellow in 2020, studying the prostate tumor immune microenvironment and its correlation with racial ancestry and biomarkers. Leisurely, Adrianna enjoys puzzles, video chatting with her family, and watching movies with her husband.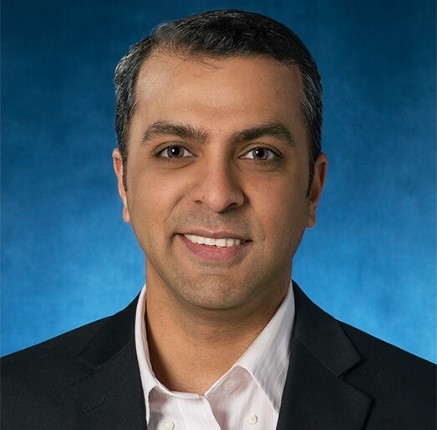 Kaushal Asrani, MBBS, PhD

Kaushal is a Research Associate in the Department of Pathology, at the Johns Hopkins University School of Medicine. He completed his undergraduate studies in medicine and obtained his MBBS at BJ Medical College at the University of Pune, India. He went on to earn his PhD in Cancer Biology at the University of Maryland, Baltimore where he studied the role of the Fn14 receptor as an invasive biomarker in HER2+ breast cancers, NSCLC and melanomas. He subsequently joined the Lotan lab as a postdoctoral fellow. He is broadly interested in the role of oncogenic receptor kinases and the PI3K/AKT-mTOR signaling axis in normal epithelial development and tumorigenesis in the epidermis, prostate and kidney. He received the JHU School of Medicine Young Investigator Award in 2018.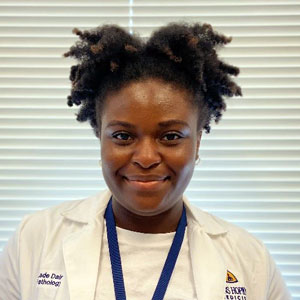 Oluwademilade Dairo

Lade earned her M.S. in Biotechnology from Johns Hopkins University. Before completing her program, she joined the Lotan lab as a Schuafeld Scholar focusing on prostate cancer research in African American men. Currently, she is researching the expression of specific biomarkers for potential predictive oncologic outcomes in prostate cancer in relation to racial ancestry and other pathophysiological properties. In her spare time, Lade loves traveling, hiking, reading, and trying new restaurants or cuisines.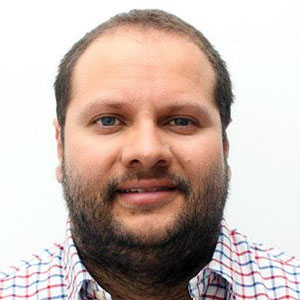 Eric Erak

Eric earned his M.D. from the University of Medical Science in Costa Rica and completed his residency training in Pathology at the University of Costa Rica. Once Eric completed his training, he gained interest in Genitourinary Pathology, especially prostate cancer, and applied for a one-year post-doctoral genitourinary fellowship with Dr. Jonathan Epstein at Johns Hopkins Hospital. After completion, he joined Dr. Tamara Lotan in her lab to continue Genitourinary Pathology research. When not working, Eric enjoys watching soccer, playing tennis, playing Call of Duty, and traveling with his wife.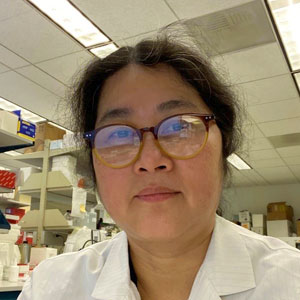 Kewen Feng

Kewen is a research histology technologist in the Lotan laboratory. She joined the lab with over 15 years of clinical and research lab experience in specimen sectioning, routine, and immunofluorescence staining. In her free time, she enjoys gardening, hiking, and cooking.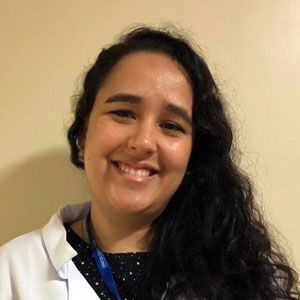 Lia Oliveira

Lia earned her M.D. in Brazil from the Universidade Federal do Estado do Rio de Janeiro. She completed her residency at the Hospital Universitario Antonio Pedro, where she developed an interest in Genitourinary Pathology. After her residency, Lia participated in a research group focused on Prostate Cancer prevention at the Instituto Nacional do Cancer as a pathologist. She joined Dr. Tamara Lotan's Lab to gain knowledge in Genitourinary Pathology research. When not working, Lia enjoys learning languages and traveling with her husband.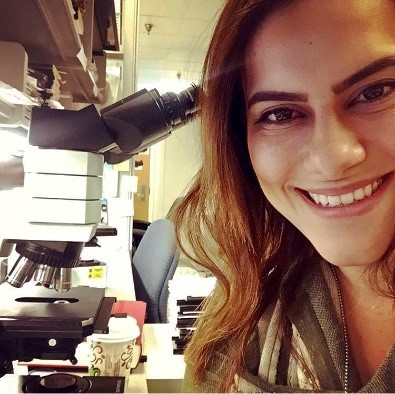 Daniela Correia Salles, MD

Dr. Daniela Correia Salles is originally from Brazil, and she earned her medical degree from Petrópolis Medical School. After completing her internal medicine residency at the Santo Antônio Hospital-Obras Sociais Irmã Dulce, she pursued another residency in pathology at the University of São Paulo, where she was interested by the medical specialty of genitourinary pathology. Then in 2018, Dr. Salles performed a postdoctoral uropathology research fellowship at the Johns Hopkins Hospital under the supervision of Dr. Epstein. With an increasing interest in research, she joined the Lotan Lab to continue learning.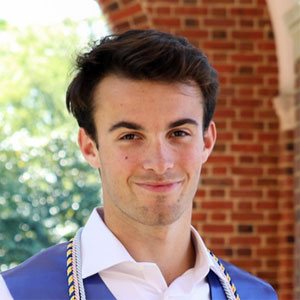 Ethan Schaffer

Ethan attended Johns Hopkins University and graduated with a B.S. in Molecular and Cellular Biology. In the Lotan lab, Ethan specializes in developing image analysis protocols for prostate cancer tumor detection. He currently works at the NIH National Institute on Aging and is studying DNA helicase mutations and associated diseases in a translational capacity. Ethan plans on applying to medical schools next year. His hobbies include skiing and hiking with friends and family.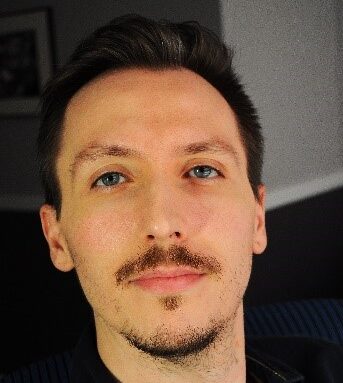 Thiago Vidotto, PhD

Thiago earned his BS in Biology from the University of Londrina, Brazil and Ph.D. in Genetics from the University of São Paulo, Brazil. During his Ph.D., he spent eight months as a research assistant at Queen's University, Canada, where he investigated the effects of tumor-intrinsic genomic alterations in immunotherapy response of bladder, ovarian, and prostate tumors. Currently, he is a postdoc fellow at Johns Hopkins, investigating the methylome of African-American and European-American prostate cancer patients. He is also interested in understanding the roles of chromosomal aberrations in the anti-tumor immune response.

Juhyung Woo, PhD

Juhyung earned his PhD from Kyungpook University, Taegu South Korea in 2001.He joined as a Post-Doc. Fellow under the guidance of Dr. Edward Gabrielson at Johns Hopkins School of Medicine. Currently, he is a Sr. Research Specialist in our lab, conducting a combination of basic and translational research. When not working, he spends his time playing basketball with his son.
Alumni
| Year in Lab | Team Members and Current Placements |
| --- | --- |
| 2018-2020 | Sanjana Murali, MHS, currently a graduate student at Baylor College of Medicine |
| 2018-2020 | Zoya Khan, undergraduate, Johns Hopkins University |
| 2018- 2019 | Farzana Faisal, MD, currently a urology resident at Johns Hopkins JHU School of Medicine Young Investigator Award Recipient |
| 2017-2019 | Harsimar Kaur, MBBS, currently a pathology resident at Johns Hopkins, JHU School of Medicine Young Investigator Award Recipient |
| 2017-2019 | Amanda Laine, undergraduate, Johns Hopkins University |
| 2016-2017 | Benjamin Maughan, MD, PharmD; Instructor in Oncology, Huntsman Cancer Institute, Utah |
| 2016-2017 | Nooshin Mirkheshti, MD, internal medicine resident, MedStar Health, Baltimore |
| 2015-2017 | Alba Torres, PhD, Technical coordinator, Project SANDS, Brazil |
| 2015-2017 | Liana Guedes, MD, graduate school applicant in Brazil |
| 2015-2016 | Fawaz Almutairi, MD, Pathology Resident at George Washington University |
| 2014-2016 | Carlos Morais, MD, pathology attending and PhD candidate, Argos Pathology, Brazil |
| 2013-2016 | Harrison Tsai, PhD, pathology resident at Brigham and Women's Hospital, Boston MA |
| 2012-2015 | Amber Dubin, BA, research technician, GeneDx, UMBC |
| 2012-2015 | Hsueh-Li (Shirley) Tan, patent agent, Cooley LLP |
| 2009-2015 | Susmita Ghosh, PhD, pursuing additional degree in regulatory medicine |
| 2012-2014 | Akshay Sood, MD, urology resident at Henry Ford Hospital |
| 2011-2012 | Loubna Elhelu, BA, high school science teacher, Virginia |
| 2009-2011 | Lidenys Varela, BA, research technician, Johns Hopkins University |
| | |
| | |