Principal Investigator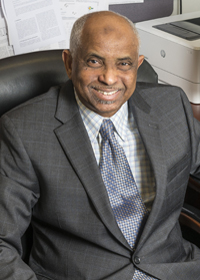 Abdel-Rahim A. Hamad, M.V.Sc., Ph.D.
Dr. Abdel R Hamad is an Associate Professor of Pathology and Medicine. Dr. Hamad earned his B.V.Sc and M.V.Sc in veterinary medicine from the University of Khartoum and his Ph.D in immunology from the University of Colorado Health Science Center. He completed his postdoctoral training here at Johns Hopkins University School of Medicine and joined the Faculty in 2002.
Dr. Hamad's research is focused on understanding pathophysiological roles of non-conventional immune lymphocytes in the regulation of autoimmunity, particularly type 1 diabetes (T1D), obesity and type 2 diabetes. He is also actively studying the role of non-conventional T cells in the regulation of immune responses to ischemia reperfusion injury (IRI).
Research Fellows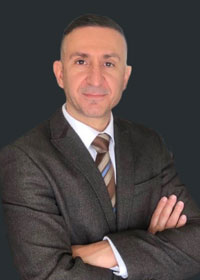 Dr. Rafid Al-Hallaf is a Veterinarian who obtained his Doctorate in Microbiology and Immunology from James Cook University, Australia. During his post-graduation, Rafid successfully completed his scholarship work at The Australian Institute of Tropical Health and Medicine "AITHM" laboratories. His research work included the study of the precise role that NLRP3 and NLRP1 inflammasomes have in regulating immunity and inflammation in gastrointestinal helminth infections.
Rafid started his postdoctoral training at Dr. Hamad's lab where he is studying the novel dual-expressing lymphocyte termed the X cell and its importance in autoimmune diseases, particularly Type 1 diabetes. Currently he is focused on further characterizing and investigating the role of the X-monoclonal antibody's role in the Type 1 Diabetes.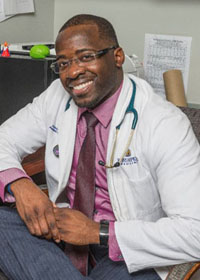 Dr. Adebola Giwa is a Pediatric Endocrinologist at Johns Hopkins Children's Center. He earned his Bachelor of Science with a Supplementary Major in Spanish at the University of Notre Dame in Indiana and his Doctorate of Medicine from the University of Pittsburgh School of Medicine.  He later completed his Pediatric Residency at the University of Chicago Comer Children's Hospital before beginning work at Johns Hopkins as a Pediatric Endocrinologist.
Dr. Giwa's is involved in both clinical and bench research. His bench research is focused on identifying unconventional lymphocytes and studying their role in the pathogenesis of Type 1 Diabetes to possibly target them for future immunotherapies. His clinical research involves multi-center clinical trials utilizing islet cell transplants to reestablished insulin production and other beta cell function in people with established Type 1 Diabetes.
Dr. Joseph Heinemann is a Pediatric Endocrine Fellow at Johns Hopkins Hospital. He earned his Bachelor's degree in Talmudic Law at Ner Israel Rabbinical College while studying premedical science at Towson University. He attended medical school at the American Medical Program at Tel Aviv University and completed his Pediatric Residency training at Hackensack University Medical Center prior to beginning training in Pediatric Endocrine fellowship at Johns Hopkins.
Dr. Heinemann's clinical and bench research focuses on autoimmune endocrine disorders. His research efforts focus on the role of dual-expresser cells (X-cells) in the development of Type 1 Diabetes and autoimmune thyroid disease. He hopes to develop markers for early identification of autoimmune disorders as well as potential targets for immunotherapy.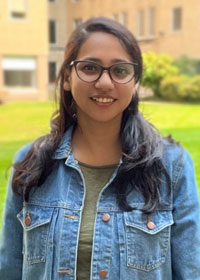 Dr. Prajita Paul received her doctoral degree from KIIT University in Bhubaneswar, India where she studied role of toxin antitoxin genes of Salmonella Typhimurium in virulence and antibacterial activity. She joined University of Maryland in College Park as a Postdoc and expanded her research to investigate how translational fidelity affects bacteria-fitness in Salmonella serovars.
Currently, she is a Postdoctoral research fellow in Dr. Hamad's Lab and her research highlights how dual expressing lymphocytes X Cell co-express B and T cell antigen receptors as key players in autoimmune diseases particularly multiple sclerosis and Type 1 Diabetes.
Postgraduate Student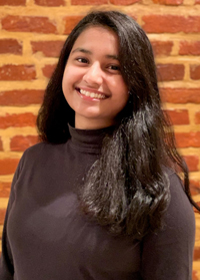 Kusuma Ananth is a PhD student in the Graduate Program of Immunology at Johns Hopkins School of Medicine. She earned her bachelor's degree from Rutgers University with a double major in Cellular Biology & Neuroscience and Spanish. In Dr. Nicholas Bello's behavioral neuroscience research lab, she investigated the role of orexin on binge eating behavior. She was awarded the Honors College with Johnson & Johnson Women in STEM2D Life Sciences-Summer Undergraduate Research Fellowship in 2018 and the Aresty Research Center: Honors College Research Fellowship Award in 2019. After completion of her honors thesis, she was honored as a Paul Robeson Scholar and was awarded the Henry Rutgers Research Scholarship. She is currently interested in researching autoimmunity, specifically how it develops, why it progresses, and potential treatments. In Dr. Hamad's lab, Kusuma will continue her research training by investigating the role of X cells in autoimmunity.
Undergraduate Students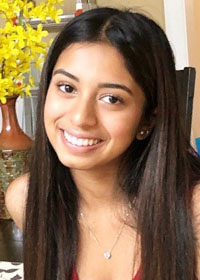 Neha Majety
Neha Majety is an undergraduate student at Johns Hopkins University majoring in Molecular and Cellular Biology and minoring in Computer Science. Her research is focused on understanding the role of potential biomarkers of Type 1 Diabetes.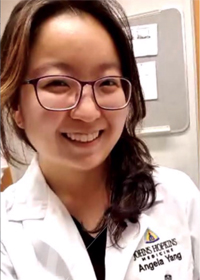 Angela Yang
Angela Yang is an undergraduate student at Johns Hopkins University majoring in Public Health. She joined Dr. Hamad's lab in 2019, and since then, she has been focused on studying the mechanisms of anti-islet antibodies and x-monoclonal antibodies, called x-mAb, which predominate in patients with Type 1 Diabetes. As a Type 1 diabetic herself, she is an avid supporter of Type 1 Diabetes communities and organizations, such as JDRF, and uses her musical background as a classical violinist to promote educational and general awareness. She strives to apply her accumulating research and personal experience to educate, treat, and encourage the best possible health to patients with autoimmune diseases as a future medical doctor.
Alumni
Rizwan Ahmed, PhD – Senior Research Scientist, Department of Immunology, School of Medicine, Stanford University 2022
Zahra Omidian, DVM, PhD, Senior Scientist at AstraZeneca, Department of Vaccine and Immunotherapy 2022, MD, USA
Mohanraj Sadasivam, PhD – Assistant Research Scientist, Department of Internal Medicine, Division of Immunology, University of Iowa, 2022
Kagan Ege Karakus – Medical Student, 2019
Sarah Omer – Medical Student, 2019
Anil Jaiswal – Postdoc, 2017
Yang Shen – Postdoc, 2016
Lourdes Ramirez- Medical Student, Summer 2015
Alejandra Garcia – Summer student, 2015
Chelsee Sauni – Summer student, 2015