Principal Investigator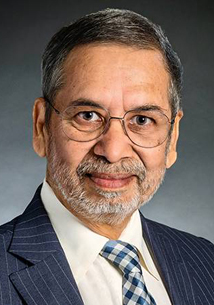 Nilabh Shastri, MSc, PhD
Nilabh Shastri has devoted his decades of research to understanding what he describes as the "the very enduring mystery of the immune system."
Precisely, he's worked to decipher how our immune system recognizes quickly changing foreign elements to gear up for an effective response. Shastri has become known as a pioneer in this field, finding innovative ways to identify antigens that uniquely mark certain viruses, microbes, tissues, and diseases—including cancer.
In his new position as a Bloomberg Distinguished Professor at Johns Hopkins University, Shastri plans to go deeper in his exploration of the medical implications of these discoveries.
"It allows all sorts of new directions that can only be done here, with clinical applications," he says. "Being at a university with a renowned medical school and hospital means more interaction with people who already are at the forefront of dealing with patients."
Shastri joins Johns Hopkins after more than 30 years at the University of California, Berkeley, where he headed the Division of Immunology and Pathogenesis.
At Hopkins, he'll work within the Department of Pathology at the School of Medicine and the Department of Biology in the Krieger School of Arts and Sciences. He also expects to form connections with the Sidney Kimmel Comprehensive Cancer Center, among others.
"Dr. Shastri's appointment places Johns Hopkins at the forefront of groundbreaking research in immunology," says Sunil Kumar, the university's provost and senior vice president for academic affairs. "As a world-class, interdisciplinary scientist known for innovation, he embodies the exact intent of the Bloomberg Distinguished Professorship." AS A WORLD-CLASS, INTERDISCIPLINARY SCIENTIST KNOWN FOR INNOVATION, HE EMBODIES THE EXACT INTENT OF THE BLOOMBERG DISTINGUISHED PROFESSORSHIP." Sunil KumarProvost, Johns Hopkins University
Shastri was born and raised in India, in the Himalayan valley of Dehradun. Naturally inclined toward the sciences in his youth, he studied chemistry at Panjab University for his bachelor's and master's degrees, then zeroed in on biochemistry for his doctoral studies at the All India Institute of Medical Sciences in New Delhi.
He moved to the U.S. to advance his career, taking post-doc fellowships at UCLA and Caltech before joining the faculty at UC Berkeley in 1987. He has also held visiting professorships at Yale University and the University of Oxford.
Over the past three decades, Shastri has become recognized as a leader in the area of immune surveillance, exploring the molecular mechanisms behind T-cell activation. His recent work has focused on manipulations of the so-called "antigen presentation pathway," which triggers immune responses by displaying snippets of intracellular proteins on the surface.
This line of research could yield a wide range of clinical applications, Shastri says—including the treatment of autoimmune disorders and the development of vaccines—but it has especially promising implications for cancer immunotherapy.
Among other honors, Shastri has been recognized as a Pew Scholar in the biomedical sciences and won the Distinguished Teaching Award from UC Berkeley
"Dr. Shastri is doing groundbreaking work on a fascinating and extremely important question—how exactly do immune cells recognize friend from foe, at a molecular level," says Paul Rothman, dean of the School of Medicine and CEO of Johns Hopkins Medicine.
Postdoctoral Fellows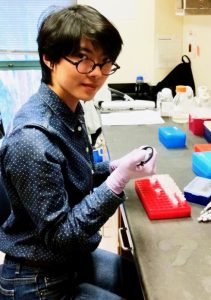 Jian Guan, PhD
ERAAP (ER aminopeptidase associated with antigen processing) is critical for customizing the peptide repertoire presented by the MHC class I molecules. Loss of ERAAP disrupts this peptide repertoire with profound immunological consequences. I seek to understand the mechanisms that have evolved to monitor normal ERAAP function. We found that the non-classical Qa-1 MHC Ib molecule present a unique peptide (termed the QFL ligand) on ERAAP deficient cells. The QFL ligand is recognized by a unique subset of CD8+ T cells. I am studying the functional property of the QFL specific T cells as well as the QFL ligand, to explore the potential association between ERAAP deficiency and disease.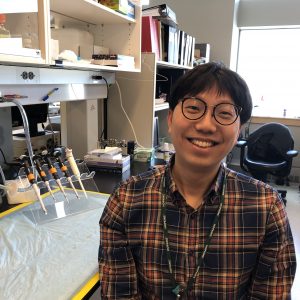 Chansu Park, PhD
In 2016, I obtained my Ph.D. degree from the college of pharmacy at Chungbuk National University in South Korea. I joined the Shastri laboratory as a post-doctoral fellow in October 2016. My research focuses on analyzing the structure and function of T cells and their antigen receptors that recognize unique ligands generated in ERAAP-deficient cells. With the use of both animal models and cell culture systems, I aim to better understand immune surveillance mechanisms that monitor activity of ERAAP.
Graduate Students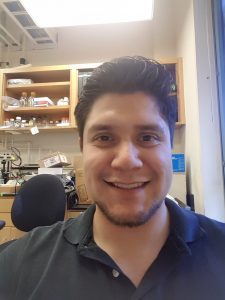 Jesus Contreras Rodriguez
I was born in Mexicali, Baja California Mexico and I grew up in Phoenix, Arizona where I transferred from Glendale Community College to the Arizona State University and earned my B.S. in Biochemistry. I study the role and generation of unconventional peptide substrates for MHC class I molecules, specifically, a subset of peptides derived from non-AUG initiated translational reading frames which we refer to as cryptic translation codons. I aim to elucidate the immune-developmental and functional implications of unconventional peptides presented to CD8+ T cells.
Previous Lab members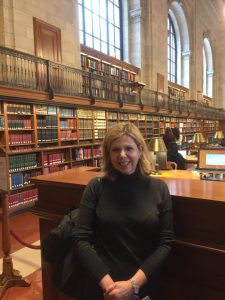 Monica Vladut Talor
Senior Research Specialist at Johns Hopkins University- This was a part time position to help the Shastri Lab move from Berkeley UOC to Baltimore and establish their lab here at Hopkins. Participated in all aspects of the lab, maintained budgets, orders, contracts, animal inventory and husbandry. Provided help in the research , animal protocols, training of students and provided leadership to all laboratory staff.
Currently continuing full time at Johns Hopkins University in Dr. Daniela Cihakova Laboratory as a Senior Research Specialist.