Principal Investigator
Marc K. Halushka M.D., Ph.D.
Dr. Marc Halushka is a professor of pathology and oncology at the Johns Hopkins University School of Medicine. His areas of clinical expertise include cardiovascular pathology, autopsy pathology, and transplant pathology. He is a world-renown expert on cardiovascular tissue microarrays.
He earned his M.D. and Ph.D. from Case Western Reserve University School of Medicine. He completed both a residency and fellowship in pathology at the Johns Hopkins School of Medicine. Dr. Halushka's research interests include atherosclerotic vascular disease, microRNA expression, endothelial cell biology, sudden cardiac death and cardiac transplantation.
Dr. Halushka was honored with a 2017 Johns Hopkins University School of Medicine Excellence in Mentoring Award and a 2019 JHUSOM Barry Wood Award for Excellence in Teaching in the Pre-Clinical Sciences. He is a member of the American Society of Human Genetics, the United States and Canadian Academy of Pathology, and is Vice President/President-Elect of the Society for Cardiovascular Pathology.
Postdoctoral Fellows
Arun Patil, Ph.D.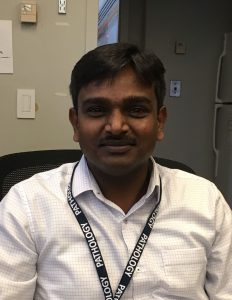 Arun obtained his Bachelor's degree (Microbiology), Post Graduate Diploma (Bioinformatics) and Master's degree (Bioinformatics) in India. Working with professor Akhilesh Pandey at Institute of Bioinformatics, India and Pandey´s laboratory at Johns Hopkins  he carried out computational analysis and interpretation of proteomics and next-generation sequencing data as part of his Ph.D. thesis. He has contributed to the development of first draft of the human proteome.
His Ph.D. thesis work at the Institute of Bioinformatics and KIIT University, India, was on computational approaches to decipher novel translational events and post-translational modifications. He also worked as lecturer at the Center for Systems Biology and Molecular Medicine at the Yenepoya Research Centre, Yenepoya University, Mangalore, India with Dr. T. S. Keshava Prasad.
In Halushka's laboratory he is developing a GUI for miRNA analysis pipeline and proteogenomics analysis involving GTEx and high-throughput data.
Graduate Students
Ana (Annie) Jenike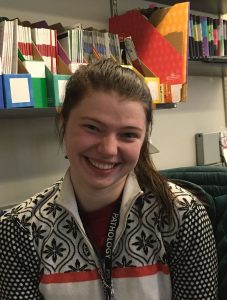 Annie got her B.S. from Portland State University, where she worked in material science. Currently, she is in the Pathobiology program at Johns Hopkins. She is working on optimizing expression micro dissection for next generation sequencing of miRNAs. She also loves the dark hallways under the hospital.
Elise Walsh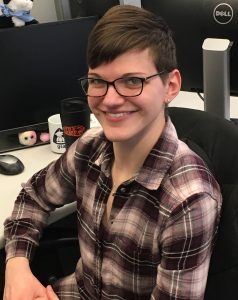 Elise earned her B.S. in Biotechnology and Molecular Bioscience from the Rochester Institute of Technology in 2018. She did her undergraduate research at Roswell Park Comprehensive Cancer Center, focused on breast cancer epidemiology and metabolic changes in prostate cancer. Currently a graduate student in the Johns Hopkins Human Genetics Program, Elise is working on xMD DNA sequencing, particularly clinical applications for pancreatic cancer.
Masters Students
Chris Dimapasok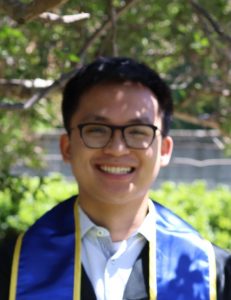 Former Lab Members
Yin Lu, PhD
Oliver Kent, PhD
Anne Macgregor-Das PhD
Josh Hertel
Nispa Krongkaew MD
Jie Lu
Chris Dimapasok
Tim Nieuwenhuis, PhD
Former Summer Students
Brady Bunkelman
Mohammed Adil